Over the years we have used various websites to inspire us, deepen our knowledge or just find practical advice. Here's a list of those we refer to most often (in no particular order). Not all of them focus exclusively on filmmaking but they have all helped and inspired us in many ways.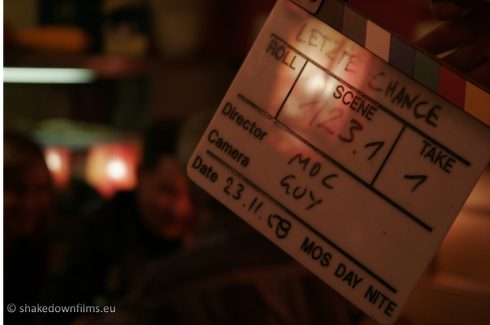 Great pool of very practical resources: filmmaking advice that covers everything from researching and writing your screenplay to lists of deliverables for distributors.
Blog by producer Ted Hope and guest writers. It offers practical filmmaking advice as well as thoughts on the state of the industry and innovative ideas on what needs to change.
A fantastic collection of resources on all things cinema: screenplays, interviews, videos grouped around themes, films or directors.
Another wonderful collection of cinematic resources with a focus on providing inspirational content: quotes, videos, photos on the artistic journey of a wide range of filmmakers.
An online film journal devoted to the discussion of cinema. Their "Great Directors" section provides an overview to the works of a large number of directors.
Everything you ever wanted to know on film editing: resources, articles and an archive of very interesting podcasts with film editors.
UK film news, the online edition of "Sight & Sound" magazine, and some very interesting case studies on new ways of reaching audiences in the Education & Research section.
Company website not focussed on filmmaking but on marketing for small businesses. Loads of practical marketing advice. Follow them on Twitter for all the latest info. They have also published a great little book on blogging (see website).
Also not exclusively a filmmaking blog but full of inspirational posts on a wide range of topics including filmmaking, storytelling, drawing, design and loads more!
Writing involves reading! This website offers over 80 legal movie script downloads.